I'm thinking about making the Mill a daily occurance. Thoughts on this, guys? It's the only thing I do on this damn site anymore.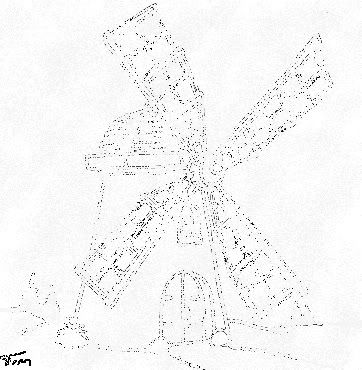 Whiteout blizzard edition.
Hey, remember when I said Kimbo Slice was making his pro-wrestling debut? Turns out he got
injured
and had to cancel. He was supposed to debut in Japan this Saturday.
Apparently Christopher Daniels has made a
part-time return to TNA
as Suicide. It is said that when his ROH contract expires, he will be back to TNA as himself. I really... do not know what to say about this.
Rumor has it Sting has signed a
one-year contract agreement
with the WWE. Here is a grain of salt, do what you will.
Okay, and this is
funny as hell
. Apparently TNA has been planning the return of the Main Event Mafia for some time now... at least until Kevin Nash and Booker T surprised everyone with their return to WWE! Oh man, that is fucking hilarious. WELL DONE, TNA. Let's plan this shit with people we don't even have under contract! Spectacular.
Ric Flair apparently suffered a
torn rotator cuf
f at a recent taping. I guess he made his way home from Dublin and is still employed by TNA.
Awesome Kong should be making her
WWE debut
any damn time now. She should've been #40 in the Rumble.
Steve Austin will be hosting
Tough Enough
. Slated to premiere April 4th.
TNA is having a
new heavyweight belt
made for Anderson. Wonder how much this one will cost. I wonder why they can't just use the old one...?
Apparently for the first time ever, TNA has punished
two stars for testing positive
for drugs they're not supposed to be taking. Said wrestlers were pulled from some recent house shows as a result, but are back in the game now. No idea who it was. Anybody know which two wrestlers recently went MIA?!
This is not even remotely close to being news, but I have to admit, this is
one hell of an attractive couple.
I cannot even deny this facts.
And that's all the news that is news, and some of it that isn't. Stay warm and safe, guys.